Canada Boys

'This ranks amongst the few genuinely great Norfolk plays ….. A triumph of concentration and dedication. All four cast members are uniformly excellent throughout.'
Chris Sadlar, Writer and Contributor
'That was one of the most moving performances of anything, I have ever seen! Bravo! Brava! Thank you. And so timely…you were all quite brilliant!'
Lynne Nesbit 
'A fabulous , funny, emotional and sad story performed perfectly.'
'Great performances, fantastic script and brilliant inventive direction with a small cast.'
'Absolutely loved the show. Beautifully written with such authentic performances.'
'Quality of acting is impressive.'
'Absolutely fantastic production!'
'Overwhelmed by the content and quality of writing.'
'Such a tight and creative piece of work.'
'As brilliant as I remembered.'
'Throughly recommend!!'
'Loved it!'
Audience Members
Dulcie and Walter

'The flow of humour, gossip, keen domestic observations of 'humdrum' lives reveals the genuine intelligent humanity of its author.'
fEAST has, once again, come up with the goods
Carla Phillips, EDP 
'Brilliant piece – witty, wise, sad exploration of universal issues around old age; and wonderfully acted -West End standard definitely … the perfect play for all our audiences.'
Tim Lancaster, Trustee, Wells Maltings
'Amazing and inspirational to see fEAST back out on tour – one of the very few companies daring to perform live at the very first opportunity, and with a show that touches our hearts and challenges our minds. It's damn brave, what they're doing – so let's take courage, put on a mask, and join them!
Richard Blaine, Aldeburgh Classic Theatre 
'Superb script & brilliant performances.'
'Catherine Herman was extraordinary! What a performance.'
Audience Members
Signal Fires – Stories From The East

'A tremendous set of performances full of thought, energy, wit, and heart – with talent to burn. Very impressive all round.'
'In summary, a wonderful hour's entertainment for young and old with dollops of of fun and history'
Chris Sadler, Writer and Contributor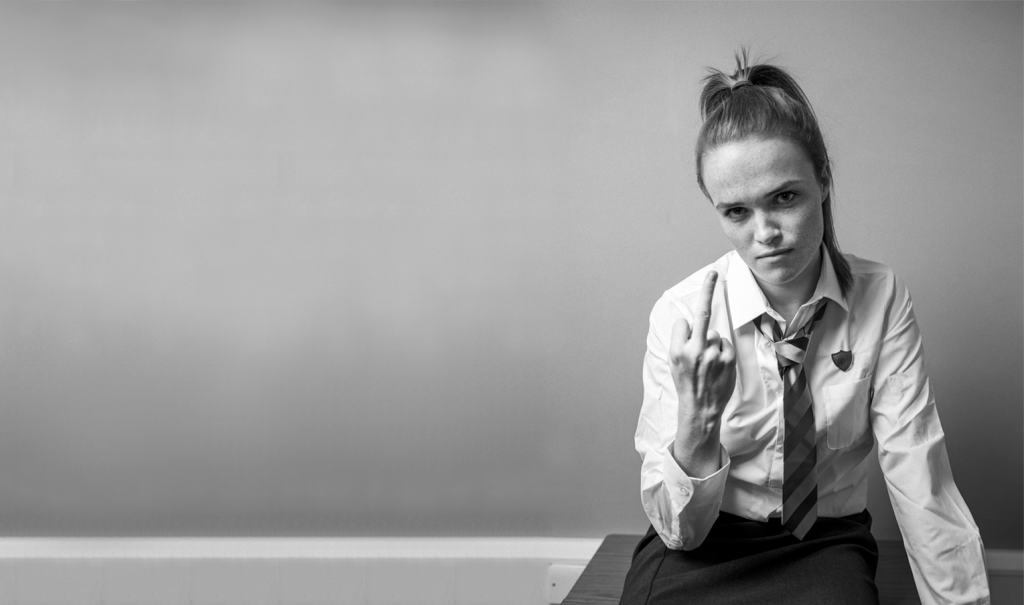 Into Thin Air

'Charlotte Price is terrific as Susan…defiant, vulnerable, angry and courageous.'
'The pathos and tenderness of [the brothers'] relationship, its humour and its frustrations, are impeccably played and powerfully moving.'
George Norton, North Norfolk News 
'Into Thin Air, written and directed by Rob John with fEAST theatre tonight at Sedgeford was incredible. Such a wonderful play delivered by an incredibly talented cast. If you get the chance go and see it!'
Amy Lunn
'Powerful and moving play with terrific performances from all the cast.'
Anwen Hurt 
Winter '53
'fEAST Theatre is a local gem which tells the stories of old Norfolk and its characters and in its latest production, the professional actors were joined by a chorus of nine local people…
A superbly crafted tragi-comedy typically infused with John's affection for his subject, Winter '53 is a dark tale about how we construct our history and conveys a sense of place long since washed away by the raging torrent of time.
Directed by Mandy McKenna, it is demanding, both for the audience and the players, and relies heavily on dramatic dialogue. The principal actors had a lot to do to keep us engaged, but they managed it with masterly confidence.'
Patrick Prekopp, Just Regional
'A great production of a well crafted play.'
Valerie Parsons
'A great success. The play was wonderful. Lovely to share a nugget of Norfolk history.'
Hannah Claxton
The Canada Boys
'First of all, for those who wince and moan about that horrid 'mummerset' accent which 'furrin' actors assume will do, when asked to speak like us, local ears are in for a treat. Rob John's 'The Canada Boys', from fEAST theatre features actors who talk 'proper Norfolk.- They du!'
Delicately, yet amusingly, the play explores the fluidity of these relationships and ambitions. Acted beautifully by Owen Evans, Robin McLoughlin, Tabitha Woodgett and Dawn Finnerty, the play was written and directed by Rob John. It was warmly appreciated by a full house…it's not to be missed.'
Carla Phillips EDP
'The production has been resonating with me all day. Very powerful and the ending was a beautiful moment.'
Chris Lawton
'We watched Canada Boys…last night and must say how impressed we were. It was superbly written and extremely well acted. It is very unusual to find actors with such convincing Norfolk accents. We thoroughly enjoyed the performance.'
Ken Lake
'… I thought it was the best show I have ever seen; tops any I have seen at the West End. The acting was so good I laughed and cried and came away thinking how these are the plays that should be part of the schools curriculum. I would urge anyone to go to see this as it really moved me. Thanks for such a brilliant show. I would go again and again.'
Verity Connolly
One-Eighty
'The author's well-crafted script, rippling with sharp dialogue and strong characterisation, blends humour with a soul-baring delve into frailties lurking under the Rhino's skin, which occasionally see the meek man erupt as his suppressed emotions boil over.
'Evans…peels back his seemingly simple character's complex layers with a powerful and poignant performance…
'The other cast members of the new fEAST theatre company… also shine when they step up to the oche: Hayley Thompson as the long-suffering doting fan who takes Norman in during his troubled times, Robin McLoughlin as the flashy agent trying to resurrect the star's career and image, and Sarah Langrish-Smith as his flirty partner whose signals confuse and derail Norman's recovering self-confidence.'
Richard Batson, EDP
Hansel and Gretel
'Pure magic'
'Tom Girvin and Rachael Cummins are both terrifically dynamic and likeable as Hansel and Gretel.' 
'Visually strong piece of theatre
My grandkids absolutely loved this!'
Audience Members
Rosa Mendoza

'A witty, intelligent and at times dark play'
Stuart Anderson, EDP
'Robin McLoughlin and Dawn Finnerty turn in skilful, detailed performances as the Dawsons. Katie-Anna Whiting is radiant as the unforgettable Rosa. Her final text message back to the Poppyland is a dramatic masterstroke of pathos, hope and sense of humour.'
George Norton
'That was so excellent and captivating and discussion provoking'
'Don't miss this! It's spectacular, every moment! '
'…thought provoking- funny – politically relevant – brilliantly constructed – dark and memorable.'
'Saw this brilliant play last night. Wherever you can see it as it tours Norfolk, it is well worth it. Great acting and kept us entertained right to the very end – funny and serious at the same time.'
'Anyone who hasn't got a ticket yet should rush out and get one!
'Brilliant!'
'Inventive and clever!'
Audience Members
Merrily On High

'…the natural animal warmth of being in the same space with proper actors performing – acting, revives spirits. What a treat!'
' …it is feisty, humorous, tender and a truly successful performance.'
Carla Phillips, EDP
Twas the Night Before Christmas

'This warm, lovely production is worth catching….It will charm all children as well as any sceptical adult dragged along, under pressure, for a family treat…Many of the best local productions and original plays originate with fEAST Theatre. It's pleasing to learn that there will be more here in Wells from them, during the new year.'
Carla Phillips, EDP
'This high-paced, clever show absolutely fizzes with ideas and energy. 'Twas the Night Before Christmas' is brilliantly performed and sublimely silly. The school children at today's performance  were entranced from the moment the lights went up.'
Parent Governor
'Brilliantly silly'
'Christmas starts here!'
'It's just BRILLIANT … go along, you will not be disappointed!'
'Beg or borrow a child if you don't have one of your own (but don't steal) and go and see this imaginative play which really is good fun for all the family.'
Audience Members
Salt
'…direction by Dawn Finnerty ably set up the mood of isolation…is the beauty of the Norfolk dialect and mannerisms, which are effortlessly displayed here by the mostly homegrown cast, and the many references to local place names which give the production a powerful sense of place and time…each actor fulfilled their roles impeccably.'
Patrick Prekopp, Just Regional
'Fantastic performances in a both funny and moving story'
Adam Forrester
'A magical play… this colourful, well acted drama hit all the right notes…there was nicely performed music, fine costumes and terrific acting skill directed by Dawn Finnerty; all contributed to the pleasure of this performance'
Carla Phillips, Fakenham and Wells Times
Parachute
'Parachute, a wonderful play by Rob John, tells of the impact of Yank Navigator Jimmy Finch, handsome, confident, brash, upon one Norfolk farmer and his family. From chewing gum and doughnuts to Swing Band music, from constant aircraft noise to romance, effects are profound.
…The audience was enthralled by the fine production, ably directed by its author. The cast (from last year's strong 'Canada Boys') were outstanding, Norfolk accents good. Owen Evans (one of the 'Nimmo Twins'} sensitively conveyed a familiar mixture of taciturn awkwardness and friendly trust as the father. Dawn Finnerty, playing his wife and Tabitha Woodgett, his slightly slow, dreamy daughter were also terrific, as was Robin McLoughlin…Don't miss it!'
Carla Phillips EDP
'Parachute is excellent. Loved it from start to finish. I was on the edge of my seat throughout. So moving, multi-layered and clever. I even had tears in my eyes at the end!'
Patrice Baldwin
'Excellent, brilliantly written, directed and performed production of a brand new play by Rob John from the fEAST theatre company. I highly recommend people get out and see one of the remaining shows… Local history, touching and funny.'
Dan Fridd
Battery
'…the phrasing is neatly wrought – Armstrong has a particular talent for the visceral and violent'
'Brown and Woodgett are engaging and enthralling throughout.. physically and emotionally consumed through the 90 minute straight show
'McLoughlin is handed a less kaleidoscopic character but is all the better for it, turning in a sharp and focused performance.
'Su Dean's lighting design complements Mandy McKenna's direction on a minimally dressed stage, with props flexibly used to deepen the storytelling.'
EDP